Wisconsin Chapter meetings are held on the first Friday of every month (except July & August), at 7:30 p.m., in the lower level meeting room of the North Shore Congregational Church, 7330 North Santa Monica Boulevard in Fox Point, Wisconsin. Click here for a Bing map and directions.
Our meetings are always open to members and anyone who has an interest in railroad history or today's railroad operations. No admission fee is charged.
We stream our meetings via Zoom for the benefit of anyone who cannot attend in-person. To be advised of Zoom connection information, and to receive occasional chapter updates, become a member today.
---
Upcoming meetings:
Annual Chapter Banquet - Saturday, October 7

Wisconsin Chapter NRHS banquet returns in 2023. This is our annual gathering for the purpose of fellowship, good food, and a dynamic speaker. It all takes place on Saturday, October 7, in West Allis, Wisconsin.
Our keynote speaker is Chris Burger, who will present "Workin' on the Railroad." Mr. Burger's thirty-nine years of railroading included time on the New Haven, New York Central, a US Army Railway Operating Unit, Chicago & North Western, Central Vermont and Indiana's "Central Railroads." Twenty-two of those years were with the North Western, of which thirteen were in Wisconsin (in four different locations), where, in addition to managing the railroad's Wisconsin Division, he was the moving force behind the railroad's "Good Will Ambassador" steam program in the 1980's.

New Haven's westbound Bay State passes a derailment site in Providence, Rhode Island, March 1962. Photo by Chris Burger.

Retired since 1998, Chris credits his North Western time and people for the experience and convictions that later helped him "turn-around" unprofitable operations in his native New England and Indiana. In retirement he has done some railroad related consulting, served on non-profit rail and related boards and leads a Kokomo IN based photo club. In addition, he authored a retrospective on his railroad career and photography series of articles in CLASSIC TRAINS magazine. His railroad photographs have won numerous awards in state and local shows and contests in addition to being published in magazines and books.
Mid-Continent's ex-C&NW 1385 gets underway for Winona and points in Iowa in its role as North Western's "good will ambassador." Wyeville, Wisc., June 1985. Photo by Chris Burger.
Mr. Burger sums up his twenty-plus railroad jobs, the people he worked with, his wife Rita, and his life in retirement by quoting an early C&NW slogan "The Best of Everything" - which was also the title of his CLASSIC TRAINS series.
Our banquet will be held at Pallas Restaurant, South 108th Street in West Allis, Wisconsin. The menu: House salad, beef stroganoff and baked chicken, garlic mashed potatoes, veggie blend, ice cream, coffee. Cash bar is available.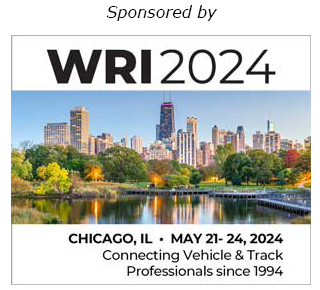 The Wisconsin Chapter banquet is sponsored by Wheel Rail Seminars, producer of the annual Wheel Rail Interaction conference.
This will be a memorable evening! Price is $50 per person, or $40 each for Wisconsin Chapter members and their guests, and NRHS members and their guests. Click here to order your tickets.
Within a day or two of receipt of your order, we will send you a confirmation email. You will not receive printed tickets. Just check in at Pallas and enjoy the meal! Registration deadline is Tuesday, September 26, 6:00 PM CDT.
If you have any questions, please contact chapter membership chair Mike Yuhas via email at membership [at-sign] nrhswis [period] org.
---